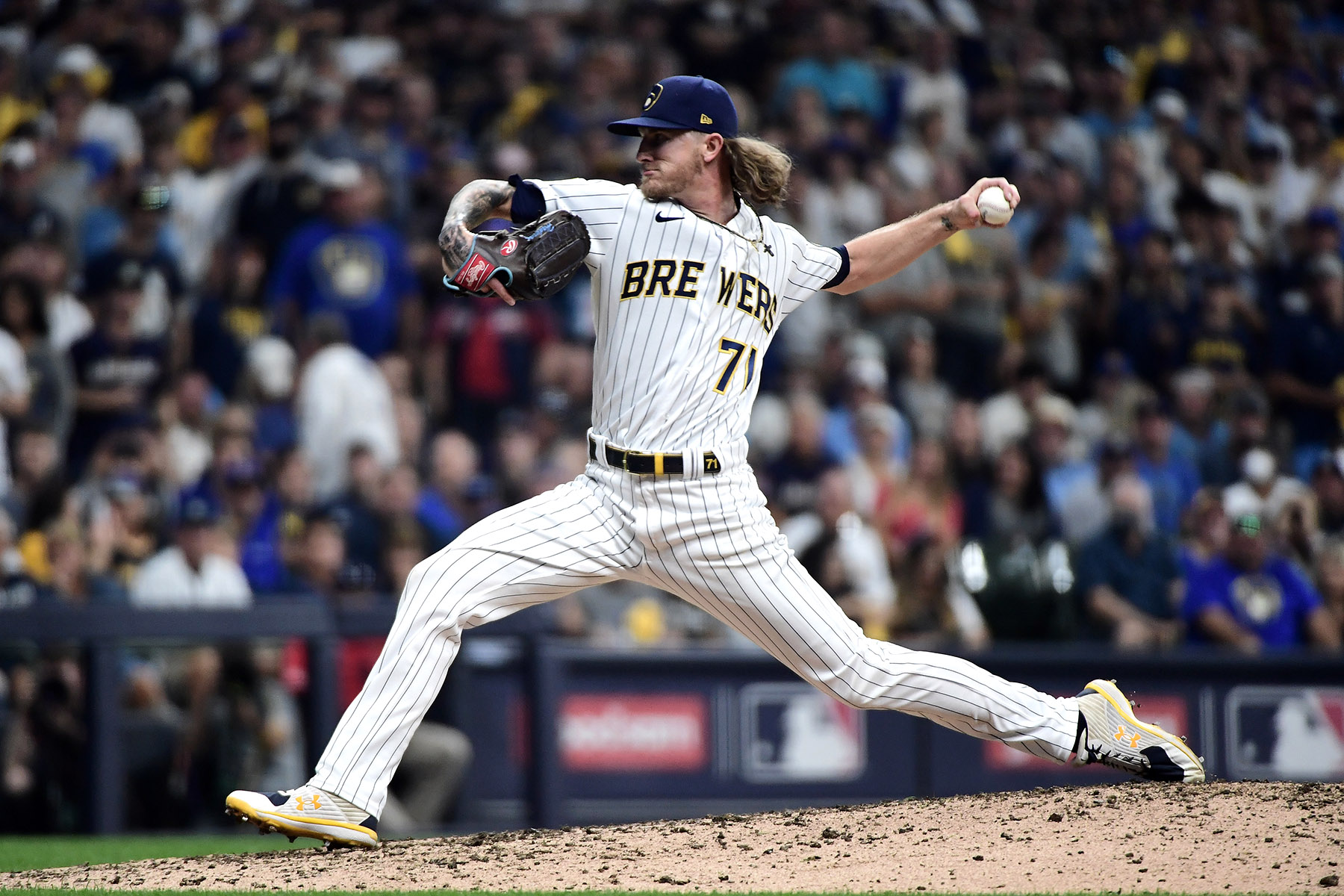 Long gone are the days of a lefty striding confidently in from the bullpen with one goal and one goal only: to get the next man out. MLB implemented its 3-batter rule change (effective with the start of the 2020 season, and now most assuredly permanent) to make the game move faster and ensure more runs are scored. The verdict is still out on the effects.
Regardless though, these changes have forced an even greater analytical approach by coaching staffs to ensure more versatile pitching and proper implementation of player rotations. To create bullpens that are built for modern day baseball means pushing the limits of many pitchers' abilities and returning to the fundamentals for success. So how does a team build a top tier bullpen? What should we be looking for?
To begin, let's not ignore the fact that with relief pitching you typically get what you pay for. And even teams that are loaded with arms are not typically developing their top prospects for a life in the bullpen. While you will have certain pitchers at the minor league levels getting primed for a future as a reliever, most of these players are going to be starters sooner rather than later if they have the potential to dominate major league hitters. So, we're often working with unknown quantities when it comes to analyzing bullpen pitchers.
At the end of the day the management of their bullpen is arguably the most important aspect in terms of a team's overall "health" and potential for success. So monitoring bullpens certainly matters, especially late in the season when arms tend to get worn down and starters tend to inevitably struggle or end up on the injured list. These unexpected moments are the basis of the stress that taxes bullpens but also create a potential edge for those recognizing in advance a team is not prepared to perform at peak levels.
Indicators and Meaningful Stats
Questions often begin along the lines of how can relief pitching analytics really matter? Aren't the sample sizes just too small for most relievers? How does looking at season long numbers help me today? What am I going to do with this information?
Regardless of whether you are simply a die-hard sports fan, are an analytics nut (like us), visit the sportsbook on occasion, play daily fantasy sports, or play season long fantasy baseball; there are some key considerations that can help bolster your understanding of the potential for a bullpen rotation. By combining a few fundamentals of baseball analytics, a complete analysis of current conditions, and a little critical thinking we have the ability to create a snapshot predicting a bullpen's ability (with reasonable certainty) on any given day.
Plenty will voice their opinions on what matters most. From xFIP, to zone contact percentage, to SIERA and even those who archaically claim that ERA is still the most important, bottom-line metric. If you have an opinion, that's great, the process that has led to you to successful analysis does not have to change, but there are a set of data points and calculations we've put together here, specifically with bullpen pitching in mind, that you simply cannot find anywhere else.
So, what factors do matter when analyzing a bullpen as a unit?
Overall Effectiveness
The bottom line for any pitcher, is can they do their job effectively when they get the call. We have created an overall bottom line number simply called Effectiveness that we use for pitchers across the site. It is a combination of their recent performance (over several defined periods of time), their overall skill set, how they are used by their managers in game situations, and potential fatigue.
We also combine the individual effectiveness of a team's bullpen pitchers, along with any known deficiencies, to help calculate the bullpen's overall effectiveness.
Fatigue and Recent Velocity
What do we mean by fatigue? Why do dips in velocity matter? For most pitchers, velocity dips are the first sign of bigger problems. Potential injuries could be a factor. Maybe fatigue. Or possibly even a player's confidence has simply been shaken. Seeing this key metric dip could mean several things or a combination thereof. Yet, it is one of the best indicators that a pitcher is not at their best and is a core foundation for our Fatigue factor calculations.
Additionally, we track how often a pitcher has been asked to pitch recently in relation to their norm. Relating both to number of pitches thrown per outing as well as the number of days they pitch back-to-back and in a given 7 day period. Pitchers who are fatigued will often perform well below their historic numbers.
Splits and Situational Analysis
Splits are everywhere when looking at bullpen stats, or any pitching analysis for that matter. Yet, we must tread cautiously when evaluating what is viable in our analysis. Small sample sizes abound, especially with relief pitchers, and it's easy to fall into the trap of trying to make something out of noise.
Looking at handedness is a viable stat if there is plenty of qualified data to support it. Yet, other splits such as home and away splits, league splits, weekly and monthly splits, and first and second half splits are much less reliable. And that goes double for relief pitchers who are essentially never put in the same situation twice.
Home and road splits are poor examples of validating a pitcher's effectiveness, especially if they aren't adjusted by park factor. League splits at this point are essentially going to be null and void since the National League has now adopted the designated hitter. Monthly, weekly, and daily stats are more often driven by health, roles, and opportunities than by how well a reliever can potentially perform.
Lastly, one of the often-ignored concepts in dissecting bullpens is that other than solidified closers, roles can often change. So, while a player's stats might look sub-par in the first half of the season in a setup role or as a closer, it doesn't mean that they won't thrive coming in the 6th or 7th in a low-pressure situation. It is all relative to the talent and comfort of the player, and if you can identify the situations in which a particular player excels, you can take advantage anywhere you see fit.
Pitch Type Data and Zone-Contact Percentage
One of the most helpful stats to evaluate a bullpen or an individual pitcher is zone-contact percentage. Consistently seeing players swing and miss is such a valuable tool when a potential lineup that is highly valued in DFS is potentially being set up to fail. The best bullpens limit hits. They limit opportunities. What is the best way to do this? Make sure that your opponent doesn't hit the ball. This easily creates the separation we see in elite bullpens versus the average.
If your pitches are nasty enough to get players to swing and miss in the zone, you're not relying on defense to bail you out. A pitcher is not relying on luck or good bounces to help their metrics. Swings and misses lead to better numbers and better pitchers. Keep an eye out for these bullpens.
That's Where We Will Stop (for now)
Despite the dozen or so topics we've covered already, this is only scratching the surface of key stats, analysis and breakdowns of any bullpen or pitcher. You can absolutely apply these concepts to starting pitching as well. To clarify, this isn't the only way to really get to the heart of effectiveness. There are plenty of avenues of approach. This is just a foundation of where you can get started and look at relief pitching differently than most.